Steel ball grinding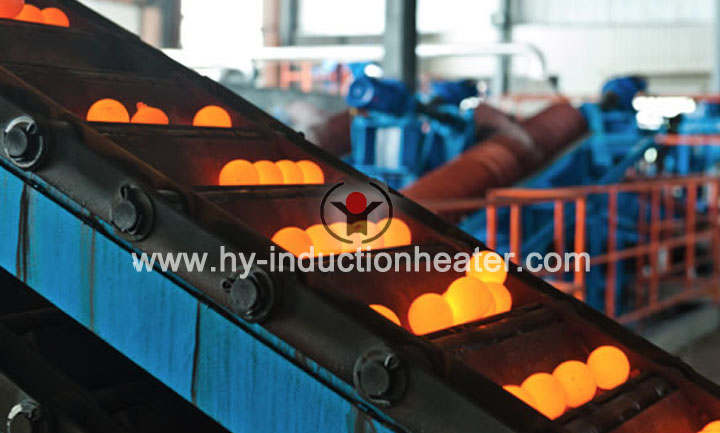 Features:
Manufacturing Process:Hot rolling
Material Heated:65MN  60MN  70Cr2  B2  B3  40cr  45#
Steel Ball Diameter: Φ20-150mm
Length Allow:Not limited
Product Detail
Application Video
Product Tags
Steel ball grinding machine & solution supplier—Forever is the professional manufacturer of steel ball grinding machine which can help you to choose cost effective machine at reasonable prices. 
Main parts for steel ball grinding machine
1. Storage rack and automatic transmission device.
2. Induction heating furnace and temperature control device
3. Skew rolling machine of steel ball
4. Hoisting, conveying and cooling device of steel ball
5. Isothermal quenching device
6. Optional car-type or on-line mesh-belt tempering furnace
7. Optional automatic control system for quenching temperature, water temperature discharging after quenching & tempering temperature
Energy saving Steel ball grinding machine is an efficient tool for grinding many materials into fine powder after they have been broken into certain sizes.
It is widely used in chemical industry,new building materials, silicate product,fire-proof material,fertilizer industry, black and non-ferrous metal processing, as well as glass-ceramics industry, It does dry or wet grinding for all kinds of ores and other materials.
Characteristics of Energy-saving Steel ball grinding machine
1.More energy saving; save production cost;
2.Durable main shaft; save lots of maintenance charge;
3.Low failure rate; easy maintenance;
4.Save more 35% energy than normal ball mill;
5.Save work and time; high production and efficiency.
Successful cases
| | | | |
| --- | --- | --- | --- |
| Steel ball diameter | Unit weight(g) | Production capacity(PCS/Minute) | Production capacity(KG/H) |
| Ø25mm | 72 | 100 | 432 |
| Ø35mm | 197 | 80 | 945 |
| Ø30mm | 125 | 100 | 750 |
| Ø40mm | 296 | 80 | 1420 |
| Ø50mm | 578 | 58 | 2011 |
| Ø50mm | 578 | 50 | 1734 |
| Ø60mm | 999 | 50 | 2997 |
| Ø70mm | 1586 | 30 | 2854 |
| Ø80mm | 2367 | 20 | 2840 |
| Ø80mm | 2.367 | 60 | 8521 |
| Ø100mm | 4.14 | 10 | 2484 |
| Ø125mm | 7.18 | 10 | 4308 |
Hot rolled steel ball machine      Bar induction heating       Billet induction heating      Pipe induction heating