Induction annealing furnace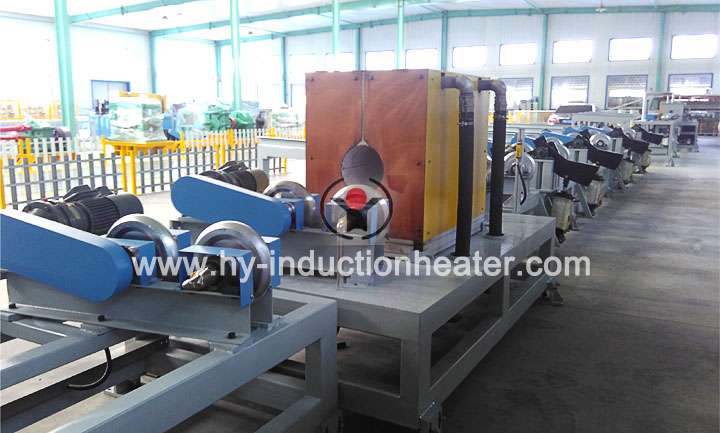 Features:
| | |
| --- | --- |
| Application | Heating,tempering, preheating, forging, rolling, extrusion, hardening, annealing |
| Power | 100 KW-10000 KW |
| Non standard | Professional Customization |
Product Detail
Application Video
Product Tags
Product Name: Induction annealing furnace
Typical Application:
Forever is engaged in producing induction annealing furnace, induction heating furnace, induction tempering furnace, induction hardening furnace which is used for steel bar heat treatment, steel pipe heat treatment, billet heat treatment,shaft heat treatment and so on.
The following is the induction annealing system configuration for pipe or pipeline.
Outstanding features of induction annealing furnace
● Energy saving: Saving electricity 30% than electric tube and 20% than SCR.
● Perfect protection and reliable performance.
● Fast heating: no oxidation layer and little deformation.
● Easy to install and move.
● Quick change type furnace: user can replace the furnace within 5 minutes.
● Environmental protection: no pollution, noise and dust.
● Available for different shapes of the work piece.
Dear Buyer,
Please kindly tell us:
The material grade and the application?
The work piece dimension?
The production capacity?
These will help us to choose the suitable power.
Our company focus on the product automation and energy saving development over 12 years, specialized in producing Induction heat treating equipment|Steel bar heat treatment equipment|Billet induction heating furnace|induction annealing furnace|steel ball hot rolling production line. 
For more information, please refer to our website【http://www.hy-inductionheater.com/】