Steel bar preheating furnace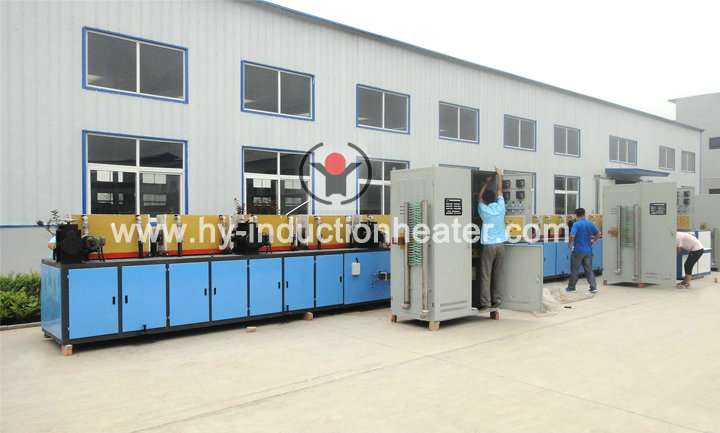 Features:
| | |
| --- | --- |
| Application         |    Steel bar preheating before forging, rolling, forming  |
| Power  |    100 KW-8000 KW |
| Non standard |    Professional customization |
| Temp.control |    Infrared thermometer |
Product Detail
Application Video
Product Tags
Product Name: Steel bar preheating furnace

Typical application:
Forever design and build steel bar preheating furnace used for various sizes of steel bar preheating, along with complete steel bar heating system including roller conveyor,PLC console and water cooling tower.
Advantages of our steel bar preheating furnace include:
● Available for steel bar Ø25 mm-200 mm
● The power can be the range of 100 KW-8000 KW
● Fast and uniform heating
● Precise temperature control over the whole bar length.
●  Quick change type for furnace segment, saving energy and time for the user.
● Unique patented technology(DSP control) for our IF power supply control circuit .
Customer commitment for steel bar preheating furnace
● The integrated service precede three years in the line of induction heat treating equipment;
● First class service engineers and second class service specialists are double technical support;
● To provide customers with double technical support for operators and equipment management and maintenance personal.
● Reach to the field as soon as possible after receiving customer's requirements.
● Troubleshooting within one day.
● To provide more relevant service according to customer individual induction heating requirements.