Plate heat treatment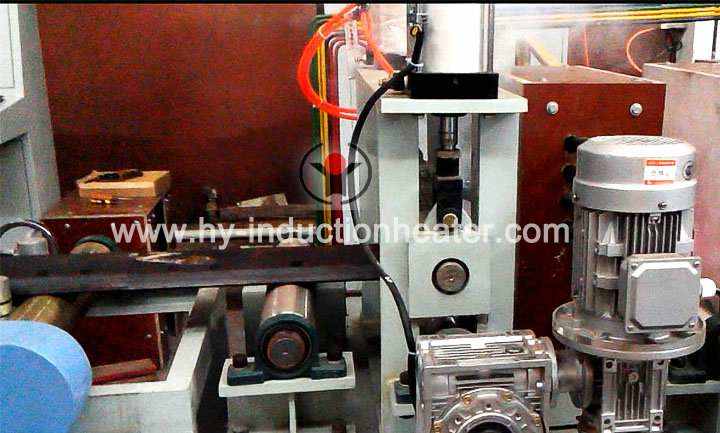 Features:
Power available:100-8000KW
Available material:Steel,aluminum,copper
Heating method:Induction heating
Product Detail
Application Video
Product Tags
Forever has more than 12 years experience on manufacture plate induction heat treatment equipment and we export our plate induction heat treatment equipment to all the worldwide market and have the best response from customers.We will offer you our best quality plate induction heat treatment equipment and the after sale service.
Induction heating Advantages
● Plate / sheet could be heated to its desired temperature instantly
● Dislike other heating machines that need to produce heat first to heat the objects. Our induction heating machines are designed to let the objects produce heat itself quickly.
● Our machine can not only heating the objects totally, parts heating is also OK
● This is a heating revolution!!! Compared with electric oven, electric dry oven, our induction heating machine could save 40% power. This is exactly our high frequency and medium frequency machines biggest advantage.
Introduction about plate heat treatment
Hardening → Heating  plate to a certain temperature.Cooling rapidly at water, oil, or other inorganic salts, organic aqueous solution etc. quenching medium. After quenching,steel work piece getting hard , but also brittle.
Tempering → In order to reduce steel plate brittleness, make the hardened heat preservation, a suitable temperature, higher than room temperature and lower than 710 ℃ , and then cooling.This process is called tempering.
Our service
The plate efficient induction heating equipment is as much important as the professional service. Our service team ensures quick and solid response.
All import components are in our stock. We offer training, maintenance and access to spare parts.
We also offer remote monitoring of our systems through the internet.
Forever has years of experience in repairs, modifications and upgrades of old frequency converts coming from well well known manufactures.