Medium frequency hardening equipment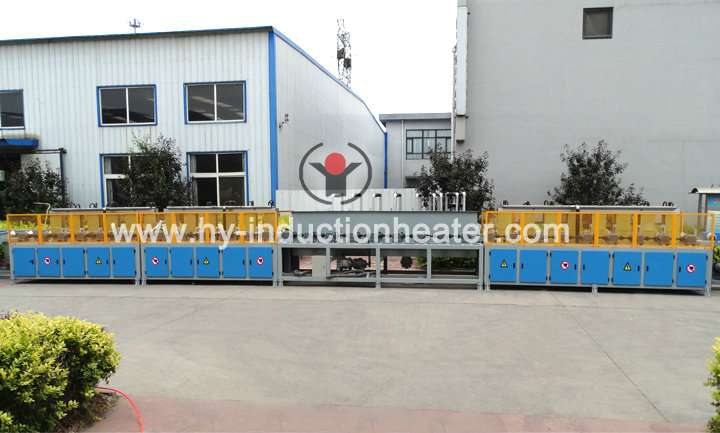 Features:
| | |
| --- | --- |
| Application | Steel bar,steel pipe, shaft,axle, wheel, gear, chain wheel hardening |
| Power | 100 KW-10000 KW |
| Non standard | Professional Customization |
Product Detail
Application Video
Product Tags
Product Name: Medium frequency hardening equipment
Typical Application:
Medium frequency hardening equipment consists of induction hardening furnace,medium frequency power supply and cooling system and PLC console,which is suitable for shaft and disk type surface heating hardening.
Medium frequency hardening equipment unique advantages
1 High reliability and  simple maintenance; perfect automatic protection functions of  over voltage, over current, overheating, lack of phase, lack of water and so on.
2 Adopting large scale  integrated circuit digital automatic control with manual, automatic, semi-automatic and holding temperature function.
3. Low energy consumption; transformation efficiency can be as high as 97.5%;save electricity 15%-20% than SCR induction heating equipment.
4. Inductors can be carefully produced according to customer requirements.
5. A full range of energy-saving optimization design: low energy consumption, high efficiency lower cost than burning coal;
This is our workshop
 This is our warehouse.
This is the details of PLC and power supply.
More details about Induction heat treating equipment, please check our website:【http://www.hy-inductionheater.com/】