Induction heating tube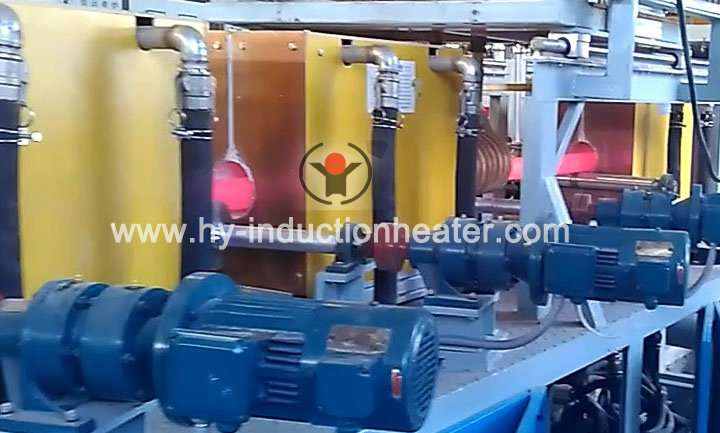 Features:
Application: Quenching, Annealing
Material: Carbon steel, Brass,Alloy steel,Stainless steel
Diameter Allow: Φ20-300mm
Length Allow:Not limited
Product Detail
Application Video
Product Tags
When it comes to stretch reducing mill for tubes, the pre-heating temperature accuracy of the tube is a key parameter for optimizing the reducing process. Prior to entering the hot stretch reducing mill, tube shells are heated by induction to approximately 1100℃.
Forever specialized in the design of induction heating tube systems, offering high performance solutions for this application.

This type of heating system has been designed in collaboration with large tube producers in order to optimize the main parameters, such as temperature accuracy, efficiency, etc.
      ● Compact design
      ● Solid-state inverter 
      ● Closed loop temperature regulation
      ● Flexible and reliable performance
Our team of scientists,engineers and maintenance experts  blend a variety of techniques to establish the ideal heating solution specifically suited for your processing needs,Our full service capabilities include:
      ● Comprehensive process development
      ● Complete engineering design and equipment manufacturing
      ● Large induction coil build and repair department
      ● In-house and n-site customer training classes
      ● Experienced field service engineers
      ● Dedicated aftermarket spare parts support.
Successful cases
| | | |
| --- | --- | --- |
| Pipe diameter | Automatic control | Power design |
| Ø95,Ø114 mm | PLC Control | KGPS250KW Quenching+KGPS160KW Tempering |
| Ø73.2,Ø88.9,139.7 mm(Drill pipe) | IPC Control | KGPS500KW Quenching+KGPS100KW Tempering |
| Ø30-Ø60 mm | PLC Control | KGPS250KW Quenching+KGPS160KW Tempering |
| Ø35-Ø60 mm | IPC Control | KGPS250KW Quenching+KGPS160KW Tempering |
| Ø30-Ø110 mm | IPC Control | KGPS400KW Quenching+KGPS400KW Tempering |
| Ø80-Ø110 mm | PLC Control | KGPS600KW Quenching+KGPS160KW Tempering |
Automatic control system    Supporting parts & system     Factory Tour