Rebar hot rolling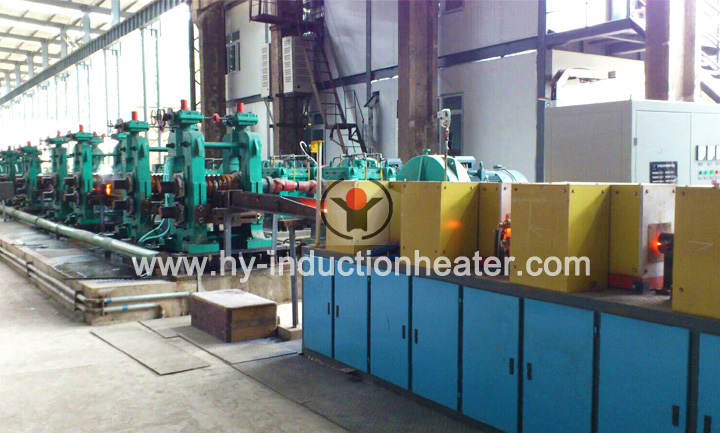 Features:
Heating way: Induction heating
Cooling way: Closed water cooling machine
Temperature control way: SIEMENS PLC
Product Detail
Application Video
Product Tags
Rebar hot rolling heating furnace
Rebar hot rolling heating furnace is using advanced induction heating way to heat raw material billet before charging into rolling mill. Induction heating has good characteristics of high efficient, less oxide scale, no preheating time & no pollution. Now more and more users are using induction heating process for rolling rebars.
Automatic heating system for Rebar hot rolling
●   Automatic feeding, transport and discharging system
●   Used before hot working
●   Stainless pipe, seamless pipe, carbon steel pipe
●   Temperature continuous control and monitoring system
●   Fast heating, low scale, high temperature uniformity
●   Easy exchangable inductors
Application
| | |
| --- | --- |
| ● Pipes,tubes       | ● Rebar, deformed bar |
| ● Steel bar,round bars                          | ● Sucker rod,drill rod |
| ● Plate, sheet                         | ● Seamless pipe,thick-walled pipe |
Successful cases
| | | | |
| --- | --- | --- | --- |
| Bar Diameter | Bar Length | Heating Temp. | Production capacity |
| Φ36-45mm | 1500mm | 1125°C ± 25 | 3T/H |
| Ø60mm | 6000mm | 1200℃ | 4.4T/H |
| Ø70mm | 6000mm | 1200℃ | 5.3T/H |
| Ø80mm | 6000mm | 1200℃ | 6T/H |
| | | | |
| --- | --- | --- | --- |
| Billet size | Billet length | Heating Temp. | Production capacity |
| 60*60mm2 | 3m-4 m | 1000℃-1100℃ | 25T/H |
| 75*75mm2 | 3-6 m | Room Temp.-1100℃ | 25T/H |
| 100*100mm2 | 2 m | 750℃-1000℃ | 7T/H |
| 120*120mm2 |   | 750℃-1100℃ | 30T/H |
| 120*120mm2 | 11.5-12.5m | 950℃-1150℃ | 90T/H |
| 125*125mm2 | 6  m | Room Temp.-1200℃ | 8T/H |
| 125*125mm2 | 2 m | 750℃-1000℃ | 7T/H |
| 130*130mm2 | 6 m | 950℃-1150℃ | 50T/H |
| 135*135mm2 | 6 m | 950℃-1150℃ | 100T/H |
| 150*150mm2 | 11.5-12.5m | 950℃-1150℃ | 70T/H |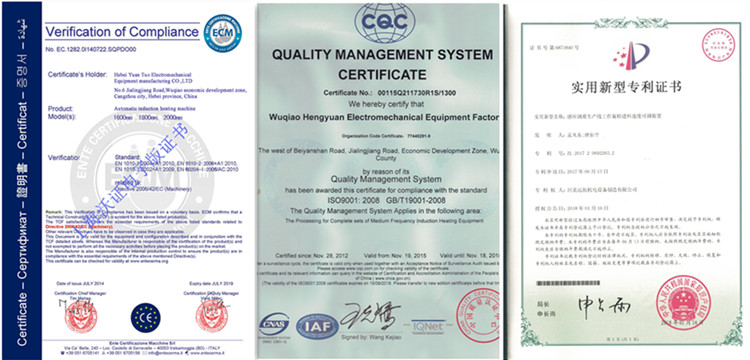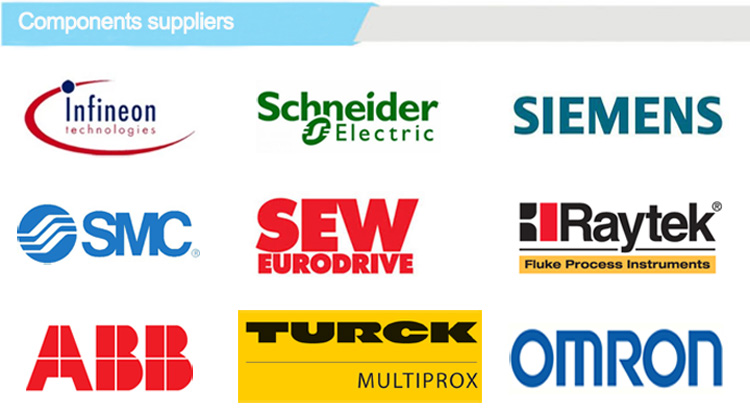 If you are interested in our induction heating equipment, please send us inquiry at