Many state-owned enterprises have purchased billet induction heating furnace for their rebar production
The billet induction heating furnace is a highly technical intensive production process because of the complex production conditions, changes and coupling factors. Among them, the integration and scheduling technology of "smelting, casting and rolling" plan, automatic control technology and shape comprehensive control technology have developed into the key common technology in billet induction heating furnace, which plays a decisive role in energy saving and consumption reduction, product quality control and enterprise economic efficiency improvement, and many important national enterprises have given them more attention.
Advanced billet induction heating furnace effectively guarantees the shape quality of the product makes the shape control precision of the billet reach a high level and the induction heating equipment has a strong adaptability to the free schedule rolling. The realization of free schedule rolling can not only reduce the consumption of rollers, reduce the auxiliary production time, but also improve the rolling efficiency. High heat efficiency and low energy consumption are also good.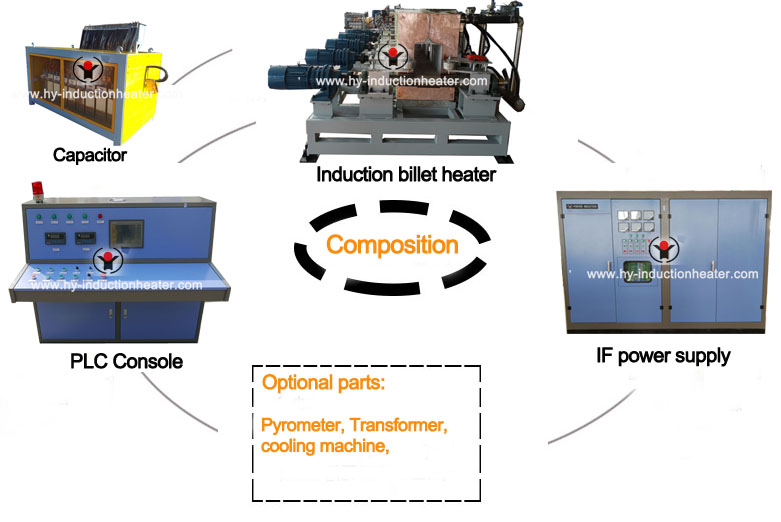 Technology of automatic control billet induction heating furnace to improve product precision
Automatic control technology has an important impact on product performance, production efficiency and yield of steel billet continuous rolling production line, which determines the advance of billet continuous rolling production line. After years of digestion, absorption and innovation, a complete set of steel billet rolling process model and control module has been developed and successfully applied to many hot strip rolling production lines, such as many national iron and steel enterprises, and achieved very prominent control effect. The development and application of PLC automatic control system has laid a solid foundation for the future technical upgrading and progress.
Including PLC manual control + drive motor + cylinder start-stop control, IGBT intermediate frequency induction heating power supply power control, temperature closed-loop control, frequency conversion speed control and so on, all the actions in the control cabinet display and operation are controlled by PLC. In order to meet the requirement of rapid and accurate control of hot strip rolling, the configuration of control system should fully consider the characteristics of steel billet rolling process and the development trend of hardware and software of automatic control system, so as to ensure the advanced, reliable, open and easy maintenance of intermediate frequency induction furnace of the whole steel billet rolling production line.
Continuous billet heating furnace temperature control: Continuous rolling temperature control includes head finishing temperature control and full length finishing temperature control. The purpose of temperature control for billet continuous rolling is to control the temperature of billet when it leaves the finishing mill within the required range and to provide a good initial condition for temperature control of full-length rolling. In the pre-set calculation of rolling, the temperature measurement system calculates the appropriate temperature acceleration according to the predicted temperature change of the billet at the rolling entrance, and controls the fluctuation trend of the billet temperature through the acceleration.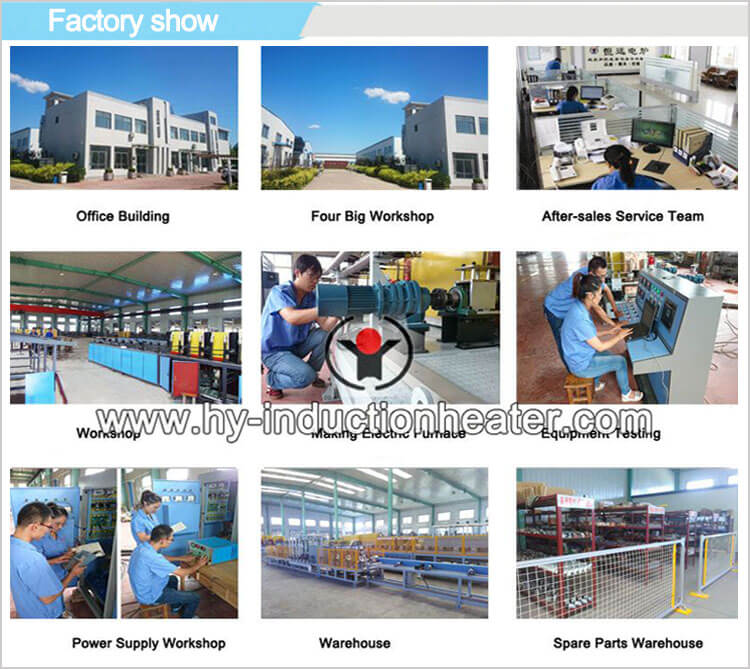 PLC automatic control technology can help shorten the time of hot test, reach production as soon as possible, improve product accuracy, and complete control functions, high-precision quality control model and preset model parameters, also conducive to the automatic expansion of medium-frequency induction furnace production line specifications, including high-grade pipeline steel, advanced high-strength steel, etc. Varieties can achieve stable production, and have achieved great success in the production of various kinds of steel billet.

Overseas manager: Tom Wang
Email:tom@foreverfurnace.com
Phone: 0086-13303078975(whatsapp, wechat,line)
Specialist of induction heating equipment is glad to be your partner in the field of induction heating.
---
Post time: 09-26-2018