FOREVER is a professional supplier of Induction heating equipment, Induction quenching equipment and quenching and tempering heat treatment production line. In the past two years, Taiwan customers found our manufacturer through Baidu search Steel billet induction heating and Billet electric heating furnace, and customized a set of billet heating equipment, which has been running well. In order to expand production, a set of 3000kW billet heating equipment was customized in the company not long ago .Next, FOREVER Xiaobian briefly introduces the characteristics of billet heating equipment.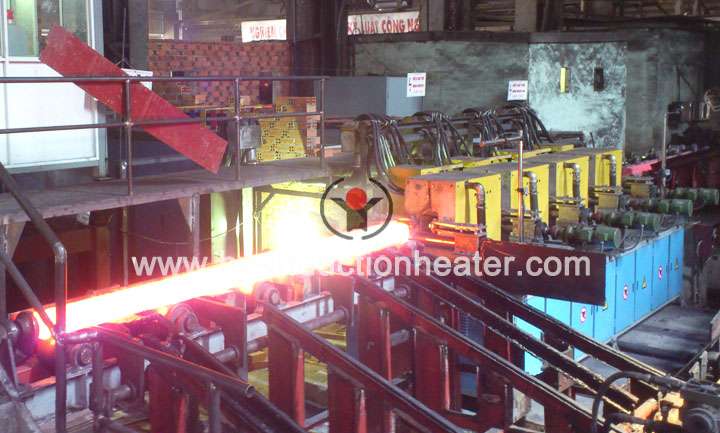 Configuration of FOREVER Induction heater for billet heating:
1. Resonant medium frequency air cooling or water cooling induction heating power supply (according to the actual needs of users, professional engineers for your configuration)
2. Induction heating system
3. Storage platform and pinch roller automatic feeding device
4. Quick discharging device of pinch roll for billet heating equipment
5. Two color infrared temperature measurement system of Raytheon
6. Power transformer (optional according to the actual needs of customers)
7. Capacitor of billet heating furnace (optional according to customer's actual demand)
8. Fully automatic intelligent human machine interface PLC touch screen total operation console
9. Closed cooling tower
Mechanical part of billet heating equipment:
The mechanical part of FOREVER billet heating furnace is composed of furnace body frame, feeding mechanical system, feeding system and discharging system. Its action setting and heating beat are completed by LPC.
1. Feeding mechanism of billet heating equipment
The feeding mechanism is completed by the storage table, the U-shaped trough in front of the furnace and the conveying device. The discharge port is equipped with a pair of roller discharging mechanism, so that the material will not collide with the furnace outlet.
2. Furnace frame of billet heating equipment
It is made of section steel welded components, including water circuit, circuit, gas circuit components, capacitor channel copper bar, etc., and the upper part is heating inductor.
3. Infrared temperature measuring device of billet heating equipment
The temperature measuring device of billet heating furnace adopts non-contact dual color infrared thermometer, which is equipped with temperature display and multiple output interfaces for printer or recorder. There is temperature display on the panel of the external control panel, which has the characteristics of high precision, good reliability and strong resistance to environmental impact. When the measured temperature exceeds the set value, there is sound and light alarm function.
The main console adopts Siemens PLC from Germany and Huayan industrial control system in Taiwan as the core control part. It can automatically match and adjust the mechanical operation parameters, quenching and tempering parameters and power supply power of the whole system, and display, store and print the parameters.
The reason why Taiwan customers ordered FOREVER electric billet heating equipment here this time is that the previously customized billet heating furnace has stable performance, high production efficiency, uniform heating of workpieces and high qualified rate of finished products. Customers are very satisfied. This time, they have customized a set of intelligent billet heating equipment. Looking forward to the next cooperation with you.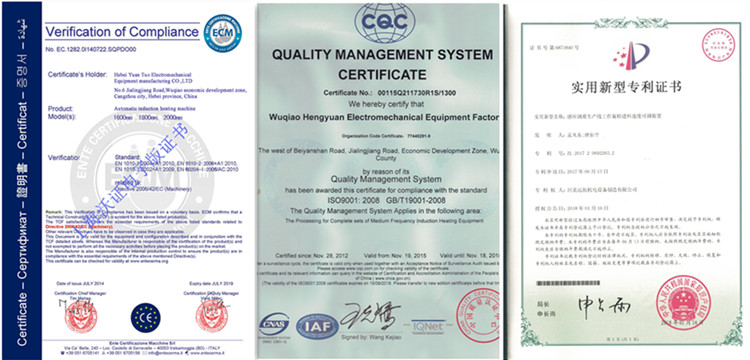 Overseas manager: Tom Wang
Email:tom@foreverfurnace.com
Phone: 0086-13303078975(whatsapp, wechat,line)
Specialist of induction heat treatment furnace in China; Glad to be your business partner in induction heating field.
---
Post time: 07-09-2020