45 steel induction hardening,steel induction hardening equipment
Forever is one of the leading manufacturer, exporter and supplier of an excellent quality range of 45 steel induction hardening equipment.The offered 45 steel induction hardening equipment is manufactured using supreme quality basic material and ultra-modern technology keeping in mind the set norms of market. Provided 45 steel induction hardening equipment is used for hardening and tempering of the inner tube of the front fork. 
Induction hardening sometimes be considered as the heat treatment process, but in general understanding, induction hardening is only the one process in heat treatment process, which also including annealing, tempering, and normalizing. Heat treatment technology purpose is to change and improve the hardness and strength of metal, sometimes also the sharp and resistance.With our induction hardening equipment, you can improve the properties of steel to meet your special needs.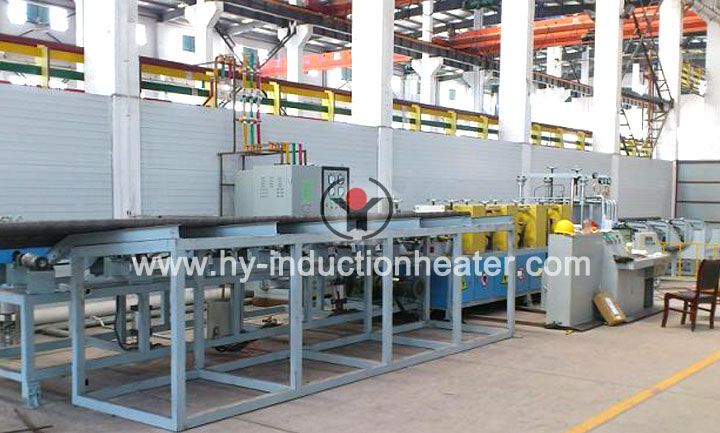 Features of steel induction hardening equipment
1.High frequency ranges from 10KH to 8000KHZ, which decides the harden depth, generally from 1~3mm.
2.large power and strong harden ability, suitable for big size of gears and shafts, equipped with hardening machine tool can be assembled in production line.
3.Easy installation and simple operation, only need to connect power and water-cycling pipes, the equipment will be start to work.
4.Special security system with no high voltage, removing the high risk of electric shock in operation.
5.We have decades of experience in induction hardening,induction hardening and tempering and products hundreds of induction hardening equipment.
6.All the spare parts are from well know suppliers and strictly tested by techs for many times.
7.Long term technical support once you buy our induction heating equipment.
Recommended products: Induction billet heater         steel ball production line
Videos for induction hardening process for your reference
---
Post time: 10-12-2016