The main advantages of Steel bar hardening and tempering equipment
As a commercial heat treating company with 16 years experience, you can trust Forever furnace company to precisely meet your specific needs with our induction heat treating equipment services. Generally speaking, the induction heat treating include the induction hardening and  induction tempering.Our company's Steel bar hardening and tempering equipment own many advantages.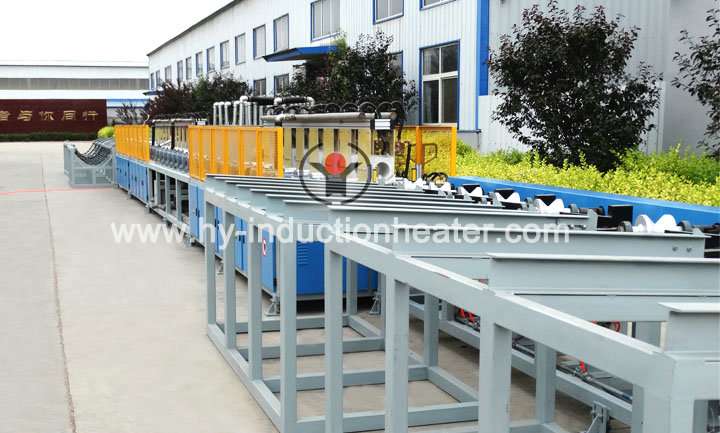 The main advantages of the Steel bar hardening and tempering equipment:
1. The use of induction for hardening will allow for greatly increased production rates.
2.The equipment adopt the advanced induction heating system to save the energy cost,
3.Wide Application:Various shapes of work piece can be  hardening and tempering(we can design different induction coil for different shapes of work piece).
4.Simple Installment:Continuous power supply,induction coils and inlet and outlet water pipe are easily to install.
5.Fast Starting:Accessing electricity and water,the system will start to heat immediately.
6.Less Electricity Consumption:70% energy saving than old electronic tube high frequency equipment.
Please do not hesitate to contact with our company to learn more information about the steel bar hardening and tempering and other induction heat treating equipment.
---
Post time: 07-07-2016