The advantages of steel bar induction heating equipment
Forever furnace company offers induction heating equipment used for heating a wide range of bar and billet diameters.Our company's  steel bar induction heating equipment and steel bar induction heating system got a good reputation for its good performance and our best service.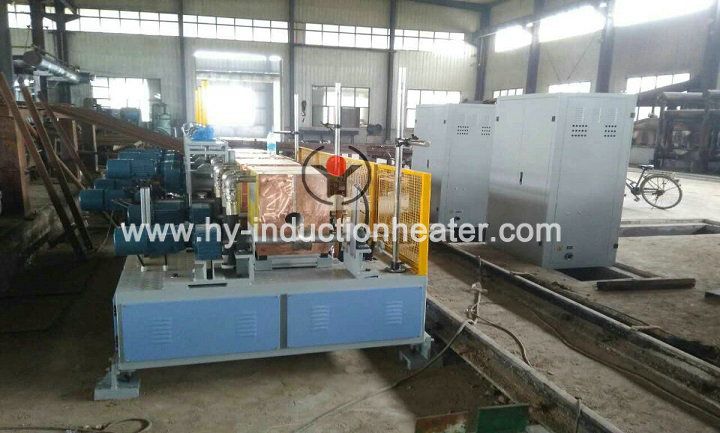 The advantages of the steel bar induction heating equipment:
1.Constant  temperature for the bars.Induction heating ensures constant workpiece ­temperatures with consistent high throughput. Unlike traditional combustion furnaces, our  induction heaters can change process temperature set-points instantly.
2.Making use of all saving potentials.The advantage of the induction heating technology is not only the fast and precise introduction of heat but also its instant shutdown to conserve valuable energy during tool and program changes. By contrast, conventional furnaces have to be operated with reduced capacity at idling speed, which negatively affects the energy balance.
3.High operational reliability and availability.
As our company is the original equipment manufacture ,we can offer you the best service for the entire lifetime of your equipment:
1.Maximum system up lifetime.
2.Timely detection and prevention of downtime root cause faults.
3.The best way to make sure  maximum availability of your equipment.
For more information about other induction heat treating equipment,please to visit our website or send us emails,we are ready to service for you all the time.
---
Post time: 07-11-2016