Induction hardening stainless steel hex bar
Forever is the famous company known for providing Induction hardening stainless steel hex bar equipment to the clients. This Induction hardening stainless steel hex bar equipment is manufactured under the proper supervision of professionals by utilizing high grade raw material as per set industry standards. Induction hardening stainless steel hex bar equipment is checked on varied quality parameters so as to remove any kind of possible defect.If you are looking for any kind od stainless steel hex bar induction heating equipment,please contact us.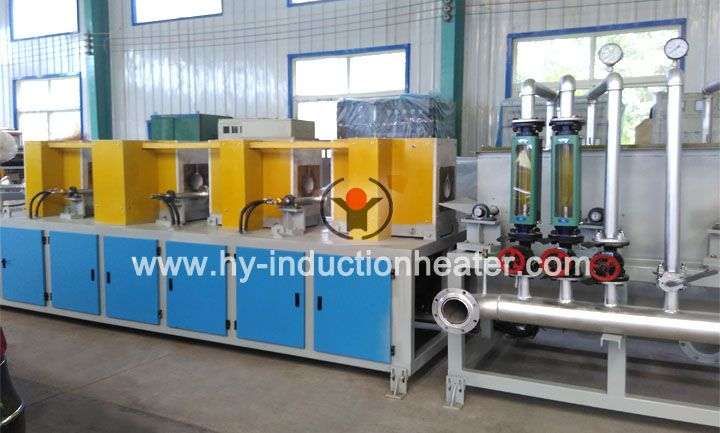 Inductor features
1. The inductor  has fine design according to the user product structure.
2. The gap between the inductor and the work piece is always consistent, uniform heating temperature.
Performance features
1. High efficient and energy-saving, rapid heating with induction heating.
2. Reduce production costs and improve product quality. 
3. Reliable, controllable and adjustable The host adopts the most advanced industrial board, microelectronic control, multi-channel intelligent closed-loop system and perfect protection function, effectively avoid the aging phenomenon of the host, can fully guarantee the long-term safe and stable operation. .
4. Improve the working environment Equipment at room temperature, the human body can be touched, greatly improving the production site of the working environment, and effectively improve the enthusiasm of workers, reducing the cost of traditional cooling facilities. In the "people-oriented" concept, to create more green, energy saving, safe and comfortable production environment.
Recommended
Induction billet heater     billet heating furnace     steel ball production line factory
forging furnace manufacturers     slab heat treatment furnace factory
---
Post time: 10-26-2016