Which manufacturer of pipe heating equipment is good? Yuantuo is very reliable.
With the development of China's industry, the induction heating furnace industry in China has gradually formed an independent industrial sector. At present, China has become the world's leading place for the production and consumption of induction heating furnace, and the growth trend of the industry is still there. The production of induction heating furnace shows that the pipe heating equipment will still be the driving energy for the rapid development of induction heating furnace.
At present, intermediate frequency induction heating furnace follows materials science, electronic information, cloud calculating, large data and artificial intelligence, and applies all kinds of latest scientific and technological achievements to the production industry of induction heating furnace. According to customer needs, it begins from the development of pipe heating equipment and provides users a full set of solutions including design, process, production. Let's introduce domestic reliable manufacturers of pipe heating equipment.
Electromagnetic heating technology
The development and design of a number of energy-saving intermediate frequency diathermy equipment will be carried out this year to enhance the efficiency of equipment operation and reduce energy consumption. According to the test, the electromagnetic heating technology of the pipe heating equipment can effectively save 30% to 70% electric energy, improve the environment of the workshop, and directly reduce the production cost. One of the current development directions of the induction heating furnace production enterprises in China is to improve the power saving efficiency of intermediate frequency heat equipment, maximize the advantage of energy saving, and close to the theoretical data as much as possible.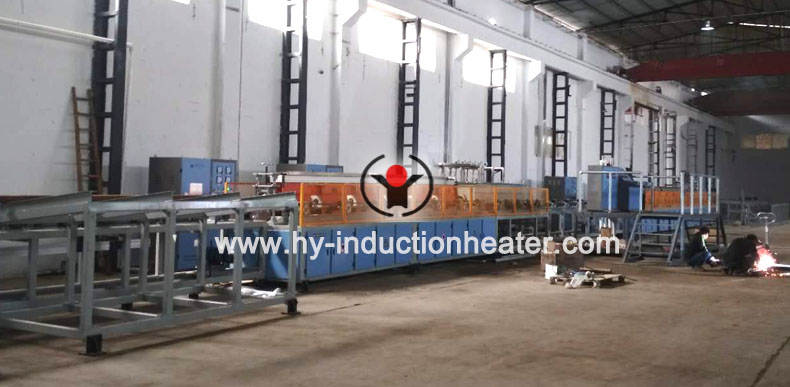 Retrofit of servo energy saving
The servo system is widely used in the pipe heating equipment. Such systems can reduce energy consumption by 35% to 75% according to actual needs.
Machine frequency
Equipment frequency can be processed according to user requirements, generally 10~30KHZ.
Heating rate
The heating speed is extremely fast, the productivity is high, the thermal hardness meets the requirements and no deformation.
Advanced devices
Medium frequency equipment adopts IGBT advanced international device, and its efficiency and energy saving are increased by 30%~40% compared with the old SCR.
In this era of low carbon economy, the pipe heating equipment meets the social needs to a certain extent. At the same time, it is also an opportunity and business opportunity for the manufacturing industry of medium frequency induction heating furnace. The rise of the industry can not be separated from the planning and guidance of the times. Low carbon society provides a broad prospect for the intelligent, automation and energy saving pipe heating equipment.

Contact person: Hailee Ma
Email:sales@foreverfurnace.com
Phone: 0086-18932783253(whatsapp, wechat)
Specialist of induction heating equipment and system in China; Glad to be your business partner in induction heating field.
---
Post time: 05-15-2018