What goals should be taken to speed up the development of steel billet forging heating furnace?
As the basic industry required by automobile, aerospace, petrochemical and metallurgical industries, the market demand and output of the forging industry in 2018 are on the rise.
Under the stimulus of market demand, in order to improve the capacity and expand the market share, many enterprises have increased their investment and bought steel billet forging heating furnace in succession, making the large forging equipment grow rapidly in the past two years. Due to the expansion of domestic electricity demand, the induction heating industry, especially the lower grade induction forging heating equipment demand is big, the rapid development of the petrochemical equipment industry, and the requirements of the safety consideration of the equipment, many enterprises lack the analysis of the medium and long term electric induction heating furnace market, and develop blindly. In the future, some types of induction heating furnace will have lose. In fact, in 2017, some people in the industry have warned the enterprises to watch out for overheating investment, but it did not work. Now enterprises are still increasing investment and buying large equipment, but they ignore the steel billet forging heating furnace of excellent enterprises.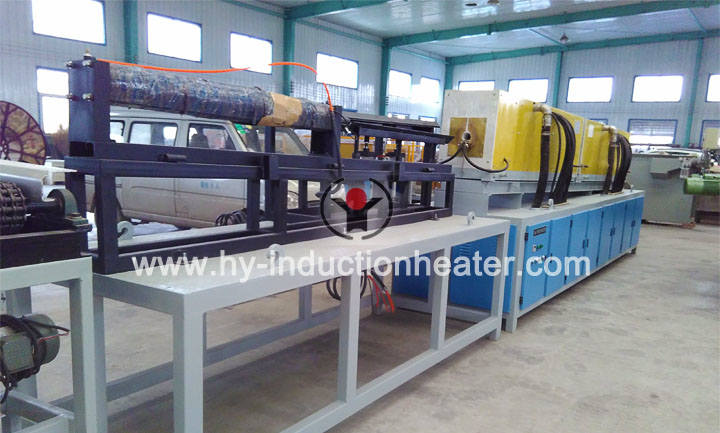 The Yuantuo director felt that, in less than 20 years since the establishment of the enterprise, the enterprise has successfully advanced into the forefront of the industry, relying on the firm determination to promote the development of innovation. With the spirit of perseverance, Yuan Tuo  achieved a 70% surge in operating revenue in 2017. There are more than 30 core R & D teams in the company, and the cost of technology research and development is 2 million per year. In recent years, dozens of patents and more than a hundred new type of steel billet forging heating furnaces have gained more than half of the market share of mechatronics, and by virtue of the excellent quality of the equipment, they have won the reputation of the users of Anshan Iron and Steel Group, Xugong Group and Shandong engineering machinery Limited.
With the demand of steel billet forging heating furnace market, Yuantuo is develop more durable and energy saving equipment. With air cooling IGBT power supply mature technology, the forging furnace is more and more liked by the users. We will continue to work hard to supply more suitable steel billet forging heating furnace for more customers.

Contact person: Hailee Ma
Email:sales@foreverfurnace.com
Phone: 0086-18932783253(whatsapp, wechat)
Specialist of induction heating equipment and system in China; Glad to be your business partner in induction heating field.
---
Post time: 05-14-2018