Steel Hardening and tempering furnace, technological innovation quality
The hardening and tempering furnace is the heat treatment equipment for the steel bar. The demand of high quality steel has been increasing year by year. The development of high level construction has promoted the quality standard of the present industrial construction steel to be higher and higher. For the heat treatment equipment manufacturers, the quality has become the main target of the market competition. In order to provide to the users with better performance of the hardening and tempering furnace, all the big heat treatment manufacturers have joined the research and development of the new technology in succession.
Steel hardening and tempering furnace, technology leading new technology
The heating technology of hardening and tempering furnace determines the working performance of the production line, and science and technology is the cornerstone of the development of heat treatment technology, especially the popularization of intelligent technology and automation technology, which has prompted the machinery industry to enter a new development peak. In order to get new technology in a timely manner, our company has set up a professional R & D team to try our best to develop new induction heat treatment furnace.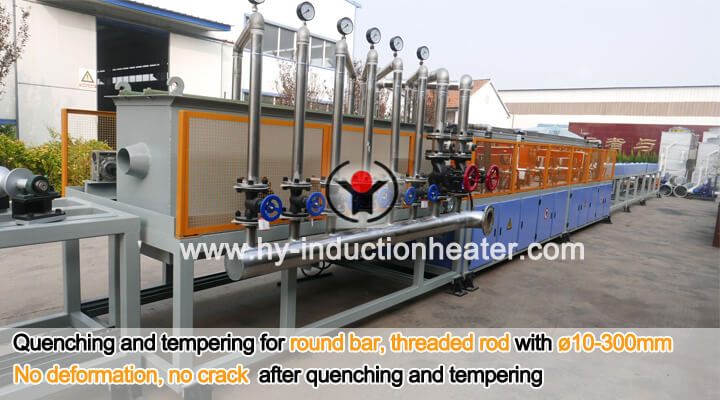 1.Intelligentization: the application of intelligent technology makes the working precision of the steel bar hardening and tempering furnace higher, the quality control of the product is more accurate, which is contributed to the excellent product production. The centralized intelligent control system, the function of the parameter adjustment of the production line and the starting and stopping of the equipment can be adjusted by one key type.
2.Automation: the wide application of automation technology, reduce the proportion of artificial part in the production process, fully excavate the mechanical performance, production line work is more efficient and safe;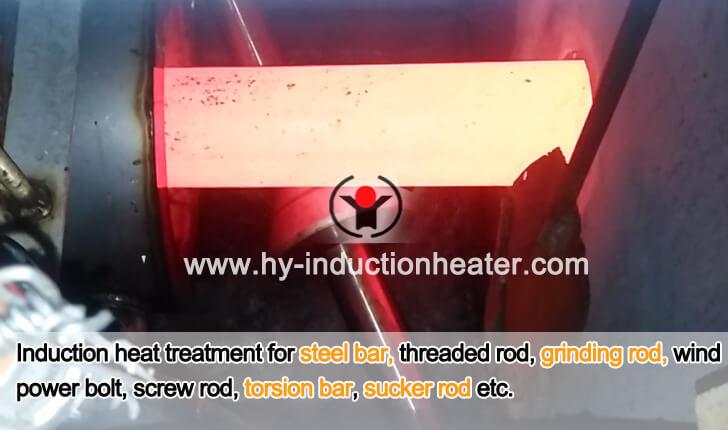 3.Diversification: in addition to the traditional heat treatment equipment, with the birth of new technology, induction heating equipment has also entered the people's sight. Compared with traditional technology, induction heating hardening and tempering furnace has smaller space and more flexibility.
4.Environmental protection: heat treatment production gradually transit to the environmental protection mode, environmental protection equipment is more energy saving and high production.

Contact person: Hailee Ma
Email:sales@foreverfurnace.com
Phone: 0086-18932783253(whatsapp, wechat)
Specialist of long bar heat treatment machine is glad to be your partner in the field of induction heating.
---
Post time: 07-25-2018