Induction forging systems manufacturer
Forever designs and produces world class induction heating and induction forging heating for various industries and applications all over the world. In addition we provide a range of services including laboratory process development, preventative maintenance, induction forging heating equipment repair and parts, coil repair facilities, and installation services. Our induction forging heating systems has got good reputations from our users.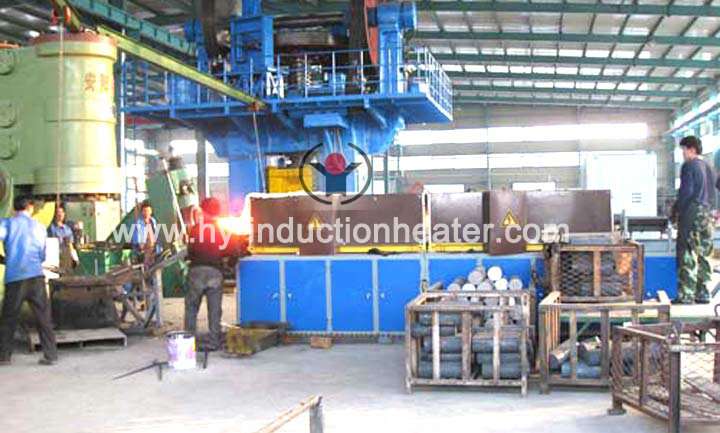 Induction forging systems characteristics:
1. IGBT inversion technology .
2. phase locking looping technology and soft switch ensure good reliability, realize power and frequency tracking automatically.
3. Power factor can be more than 0.95
4. Working continuously with 100% duty cycle, power can be instantly turned on or shut off.
5. Perfect protections for long life performance.
6. Low power consumption: converts up to 97.5% above of the expended energy into useful heat. energy saving 15%-30% compared with SCR induction heating machine. 
7. Friendly environment, clean, non-polluting process which will help protect the environment, improves working conditions for your employees by eliminating smoke, waste heat, noxious emissions and loud noise.
8. Easy and safe installment and operation.
Forever induction heating equipment have one year quality warranty ,0ne year free replacement spare parts ( 1 set of spare parts free for your stock, in case it need replacement).We will be responsible for installing and commission induction heating equipment. Provide long-terms technical support.
This article is from Forever-bar induction heating  furnace supplier.
---
Post time: 09-16-2016