Environmental policy improve the sales of bar hardening and tempering furnace !
With the transfer of manufacturing in the world, China is gradually becoming the world's processing plant. At present, China's economic development has passed its initial stage of development and is at the middle stage of the development of heavy chemical industry.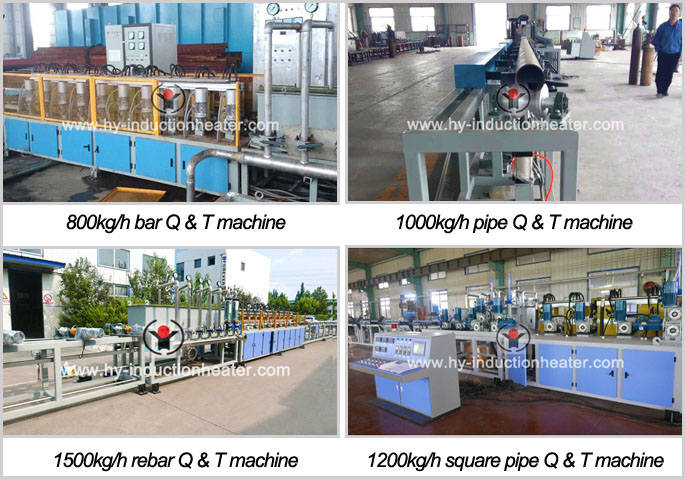 With the progress of China's heavy chemical industry, the scale of Chinese enterprises, product technology, quality have been greatly improved, domestic machinery and equipment in the international competitiveness also increased. Bar hardening and tempering furnace also accelerated the process of exports. Energy saving, high efficiency, high precision is always the same goal of bar hardening and tempering furnace.
China International Agricultural Machinery Exhibition is the "Asia's first, world-renowned" professional exhibition of agricultural machinery industry, this year is the third time to host this exhibition in China,which attracted more than 2,000 exhibitors.
Compared with last year, this year's exhibitors is less due to very strict environmental inspection this year. So many related businesses are effected to a certain extent. As the state attaches great importance to environmental protection, and bar hardening and tempering furnace is energy saving equipment, so the sales have been increased a lot compared with other machinery and equipment .
Nationally, some enterprises with labor-intensive, serious pollution and energy-intensive still account for a large number. The induction hardening and tempering furnace has been more and more popular with its features of energy saving, non-oxidizing decarbonization, no pollution for the environment and high production efficiency. These advantages are widely recognized by all manufacturing enterprises, so it has developed rapidly in recent years.
The machinery industry shows a rapid growth trend. Our country has become a big country that produces steel and machinery & equipment.We believe this development demand greatly promotes the development of induction heat treating equipment and technology upgrading.

Contact person: Hailee Ma
Email:sales@foreverfurnace.com
Phone: 0086-18932783253(whatsapp, wechat)
Specialist of induction heating equipment and system in China; Glad to be your business partner in induction heating field.
---
Post time: 11-10-2017