Billet induction heater for the heating of billets before rolling
Forever have developed a unique line of advanced Billet induction heater for the heating of billets before rolling. In the billet induction heater the whole of the billet or slab is heated. Normally for short billets or slab a hopper or bowl is used to automatically present the billets in line to pinch rollers, chain driven tractor units or in some cases pneumatic pushers.Our billet induction heater is used to increase the temperature of billet from 800 degree C to 1100 degree C for rolling mill.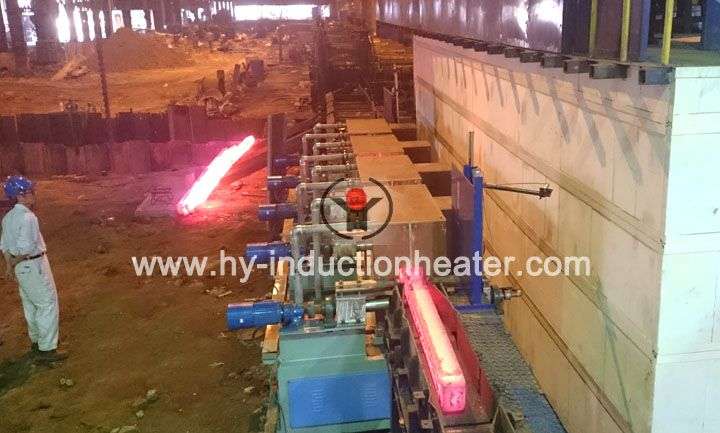 Properties of Forever billet induction heater
1. Fast heating speed, high production efficiency
(1) warming up rapidly, continuous production after switch on.
(2) open parking convenience, shorten auxiliary work and downtime.
2. Medium frequency power supply
(1)As per  the technical index, increased within 1 minute from 800 ℃ to 1100 ℃, the heating power required to take the whole of 5500 kw.
(2)the power consumption theoretical calculation of tons of billet is 38 degrees (such as heating, 200 degrees Celsius, tons of billet power consumption is 25 degrees)
3. Energy saving,low electricity  consumption.
4. Save metal materials
(1) less burning, less loss
(2) reduce the waste of materials
5. Heating quality
Our billet induction heating equipment can record the heating process parameters, which ensure the uniformity of billet quality.And the user can check and print the parameters.
Related articles: steel billet heating system
---
Post time: 10-07-2016