Best quality steel bar quenching furnace is selling here !
Long steel bar quenching process now need to choose more specialized long steel bar quenching furnace. Integrated unit design can make the whole equipment more convenient and flexible to operate and low investment costs with high market returns and more cost-effective selection. But where to buy the steel bar quenching furnace ? How about the price? This article briefly introduces.
Firstly, which factory is good, we should compare.
Look at the numerous induction heating equipment manufacturers, which is better? We must know from comparison, mainly from the aspects of equipment quality, price, service and so on.
1.Quality
There are three points in quality:
A. Whether the quality of steel bar quenching furnace is too hard or not, reliable equipment quality can ensure its more durable, lower failure rate, longer life, which can save a lot of maintenance and other costs.
B. Whether the configuration of steel bar quenching furnace is advanced or not, the diversification and advancement of the configuration can ensure the superiority of equipment performance. For example, Forever steel bar quenching furnace has the characteristics of environmental protection, energy saving, intelligence, high efficiency and so on, so it is more favored by users.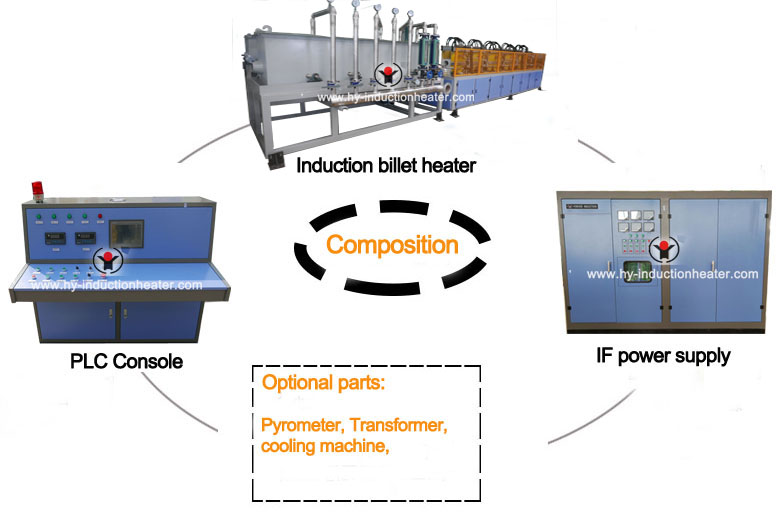 C. Whether the model is comprehensive and the choice of diversified schemes can better meet the user standards, such as the machine can choose heating furnace, tempering furnace, self-developed energy-saving air-cooled power supply and so on.
The following is some advantages of Forever steel bar quenching furnace.
1.High degree of automation. The machine automatically completes the circulating process of conveying, heating and quenching according to the pre-set procedure. In operation, no manual operation is needed except adding the processed steel bars periodically, which saves a lot of manpower and material resources. PLC centralized control system or computer automatic controller (optional) allows users to adjust the operation of the system according to changes in furnace temperature. All the action data are displayed and operated on the control cabinet.
2. High efficiency, low energy consumption, low operating costs, reasonable overall design of the long bar heat treatment machine.
3.Reliable operation and long service life. It is composed of copper coil, insulation material, stainless steel cooling pipe and copper plate. The design of automatic control valve is unique. These characteristics make the performance of induction heating furnace reliable and the service life is long.
4. Wide range application. It is suitable for quenching heat treatment of various long shaft materials such as heating and quenching in electronic and electric power industry, metallurgical industry, pharmaceutical industry, chemical industry and steel industry.

Overseas manager: Tom Wang
Email:tom@foreverfurnace.com
Phone: 0086-13303078975(whatsapp, wechat,line)
Specialist of induction heating equipment is glad to be your partner in the field of induction heating.
---
Post time: 10-10-2018