Before investing in continuous quenching and tempering furnace, it is worth collecting.
After unremitting efforts and struggle, Forever is well-known in China, focusing on the field of induction heating equipment, product structure design is scientific and reasonable, which has features of stable performance, high efficiency, environmental protection and create a more valuable quenching and tempering heat treatment situation in many field. It has brought greater production services to customers. In view of the current situation of quenching and tempering heat treatment, this article focuses on those things about continuous quenching and tempering furnace.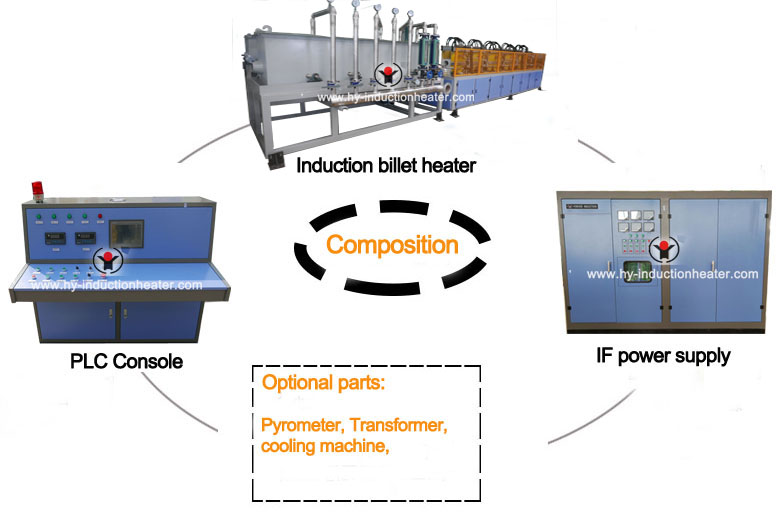 Firstly, about continuous quenching and tempering furnace: understand every aspect of the market.
Our country has abundant steel resources and widely distributed. With the progress and development of industry, the steel material will continue to develop in the direction of fine, serialization and functionalization. Among them, quenching and tempering can enhance market competitiveness and obtain greater market benefits and value.
Secondly, about continuous induction heat treatment furnace: various configurations, professional heat treatment
The continuous quenching and tempering furnace consists of storage platform, feeding mechanism, conveying roller, induction heating equipment, spray quenching cooling system, tempering induction heating system, discharging mechanism, water circulation system, IGBT induction power supply and PLC electric control system.
Induction heating equipment is using T2 oxygen-free copper winding, copper pipe wall thickness is greater than or equal to 3.0 mm, high insulation material strength, high heat resistance, longer service life; 5mmcopper covered inlet and outlet of the inductor, greatly reducing magnetic leakage and increased service life. The inductor frame is made of high strength aluminum alloy to reduce the effect of magnetic leakage and heating on other devices.
According to different parameters of workpieces, different induction heating coils are optimized by computer to meet the requirements of high heating efficiency for wide-range workpieces. Tempering inductors increase the number of each group and add heat holding barrels to obtain good tempering structure and ensure workpiece performance to meet the requirements.
The quenching and spraying system is a circular water spraying device made of 304 stainless steel. It is installed at the discharge end of induction heating equipment. There is a sink at the bottom of the sprinkler, and the cooling water flows through the sump into the quenching circulating tank.

Overseas manager: Tom Wang
Email:tom@foreverfurnace.com
Phone: 0086-13303078975(whatsapp, wechat,line)
Specialist of induction hardening and tempering furnace is glad to be your partner in the field of induction heating.
---
Post time: 11-01-2018