Advantages and characteristics of Square pipe quenching tempering production line:
● Good straightness
The heat treatment and tempering production line of remote expansion square pipe induction heating is adopted, and the straightening function is designed during the heat treatment process. The square pipe can obtain quite good straightness after heat treatment and tempering.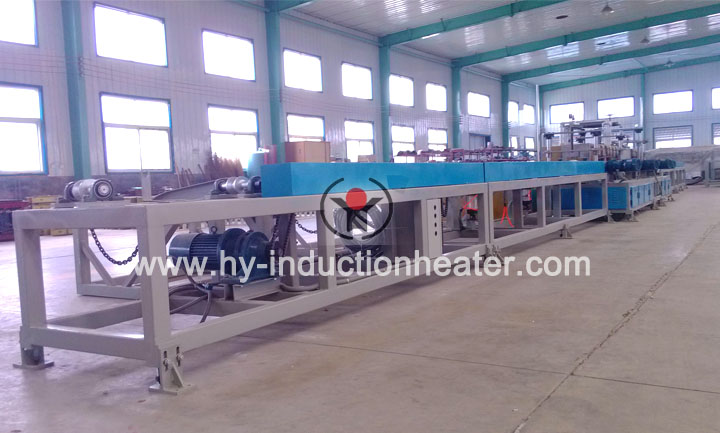 ● Highly intelligent, safe and easy to operate
The square pipe induction quenching and tempering heat treatment production line adopts PLC control system+touch screen, with high intelligence, one-button control, more convenient installation.
● Strong reliability of continuous operation
FOREVER IGBT variable frequency power supply is used for the induction heating heat treatment and tempering production line of square pipes. It operates continuously for more than one year without stopping for 24 hours. During this period, there is no fault for many times without stopping and changing load (heavy load/light load repeatedly switching).
● Energy conservation and environmental protection in production
The production process of  Square pipe heat treatment and tempering line will not produce harmful substances, which effectively improves the working environment of the staff. The induction electric frequency is used to quench the square pipe, with high yield and more energy saving.
---
Post time: 02-14-2023